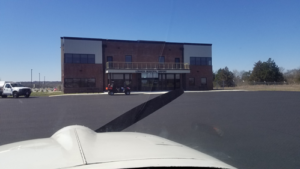 https://wwTennesseew.airnav.com/
Update 3/2/2018
The FBO has moved from the South East side of the airport to the South West side.  If you are landing on runway 1, Accessing the site will require taxing back on taxi way A, then crossing Runway 1 at A1. It isn't difficult. I found the local pilots very considerate of those needing to cross.
The new building is spacious and clean. The line crew was prompt and friendly even helping my mother with some bags. Seats were comfortable for those that might be waiting for passengers and there was popcorn as well.
---
We Flew down from Bloomington IN. It took us about 1.6 hours for the flight. When we arrived the pattern was busy as was the airport.  turns out, we had stumbled in to the end of an EAA pancake breakfast fly-in. We announced our location and intentions and slid into the pattern and landed. We parked and were promptly greeted by an attendant. We placed our order for fuel and started to unpack the plane. Before we had finished, the fuel truck had completed it's job and moved on. Lebanon is a very friendly community and the airport staff was very attentive and professional.
The approach end of runway 1 deserves a special note. Interstate 40 is only a 100 Yards or so off of the displaced threshold. Trucks can look rather large on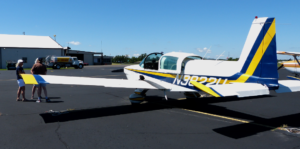 short final. Also of note is that the access road to the airport runs under the runway near the threshold… caught me off guard seeing a car heading for the end of the runway. About the time I was really getting concerned, It disappeared under the runway.
---
There is a ton of stuff to do near buy and there isn't enough room here for it. There is a nearby light rail that runs into Nashville, ending downtown across the river from the Nissan Stadium and at the bottom end of Broadway.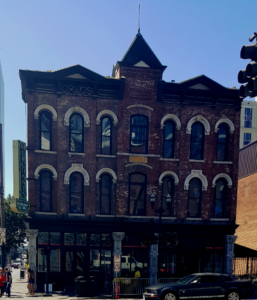 Broadway is at the heart of entertainment section of downtown. music, Bars and food is all within a short walk of the train station. That includes the Rymen Auditorium as well. While the train is pretty cool transportation, it only runs on weekdays. Make sure to check the hours of operation too, as it doesn't run very late. If your there during the week, its a great way to get downtown, see the sites, Grab a bite to eat and head back without the stress of driving and finding a place to park.